ANDRE WOOLERY - Love/Hate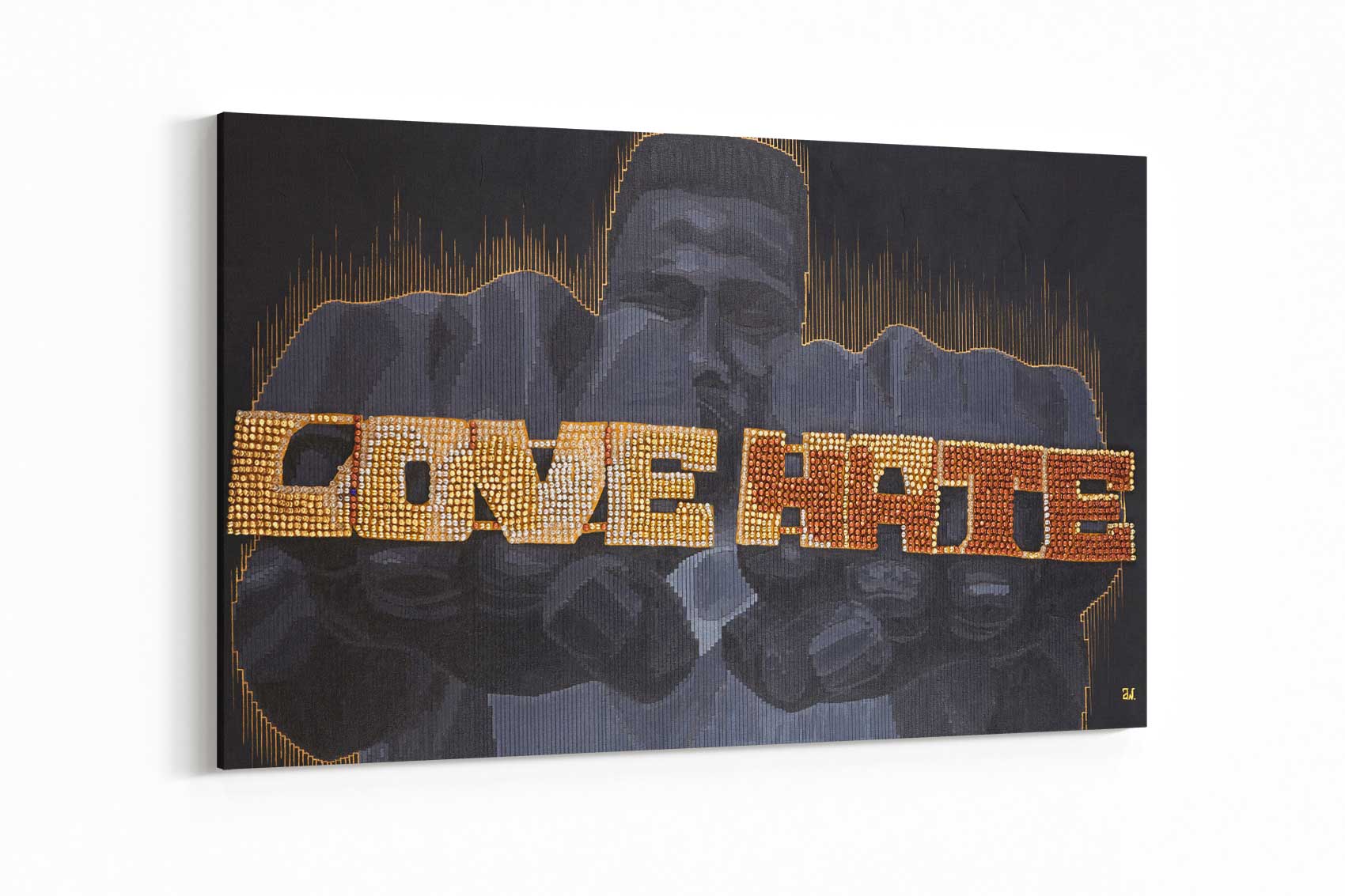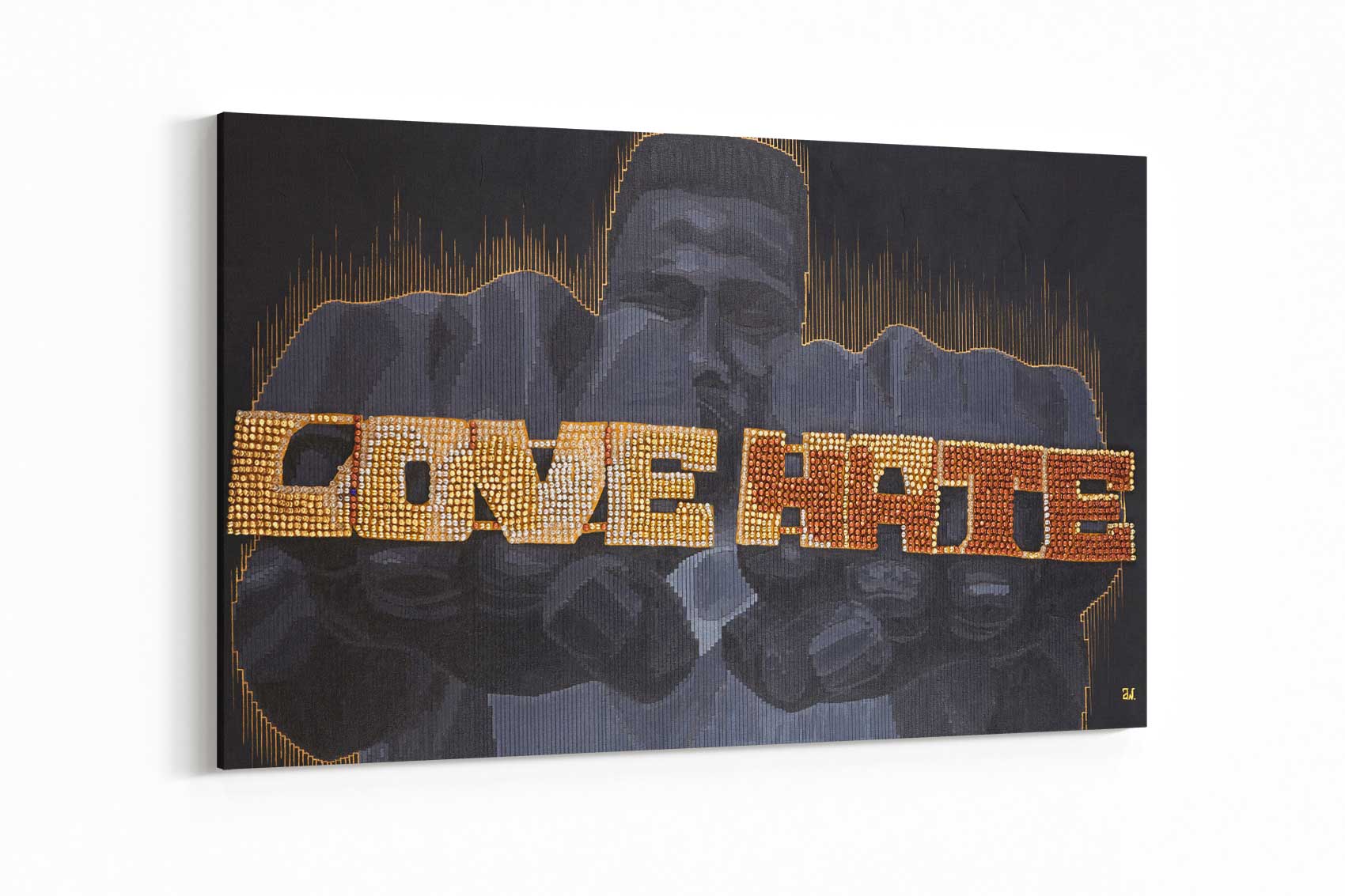 ANDRE WOOLERY
LOVE/HATE, 2013
Original Dimensions: 36" x 60"
Open Edition Print
---
Available as PRINT
Under $250
This piece was inspired by Spike Lee's character Radio Raheem in Do the Right Thing.
Let me tell you the story of Right Hand, Left Hand. It's a tale of good and evil. Hate: it was with this hand that Cane iced his brother. Love: these five fingers, they go straight to the soul of man. The right hand: the hand of love. The story of life is this: static. One hand is always fighting the other hand, and the left hand is kicking much ass. I mean, it looks like the right hand, Love, is finished. But hold on, stop the presses, the right hand is coming back. Yeah, he got the left hand on the ropes, now, that's right. Ooh, it's a devastating right and Hate is hurt, he's down. Left-Hand Hate KOed by Love.
— Radio Raheem
Were there any challenges creating this piece? This piece was an experiment gone right. I wanted to create a portrait only using vertical lines. No brush strokes other than steadily painting varying shades of black up and down. It was great practice in holding my hand steady to cover this 60" width canvas.