ANDRE WOOLERY - The Generals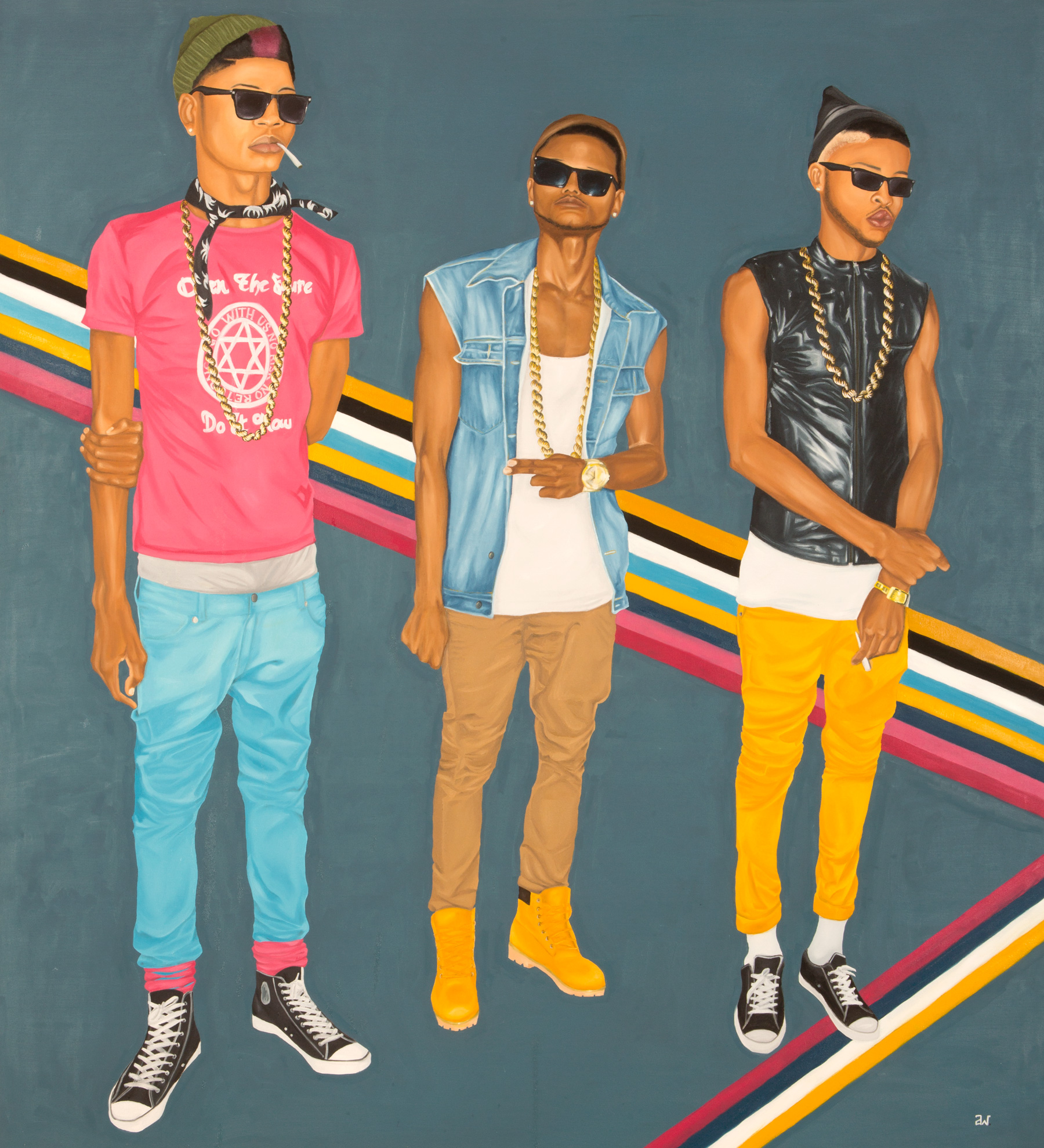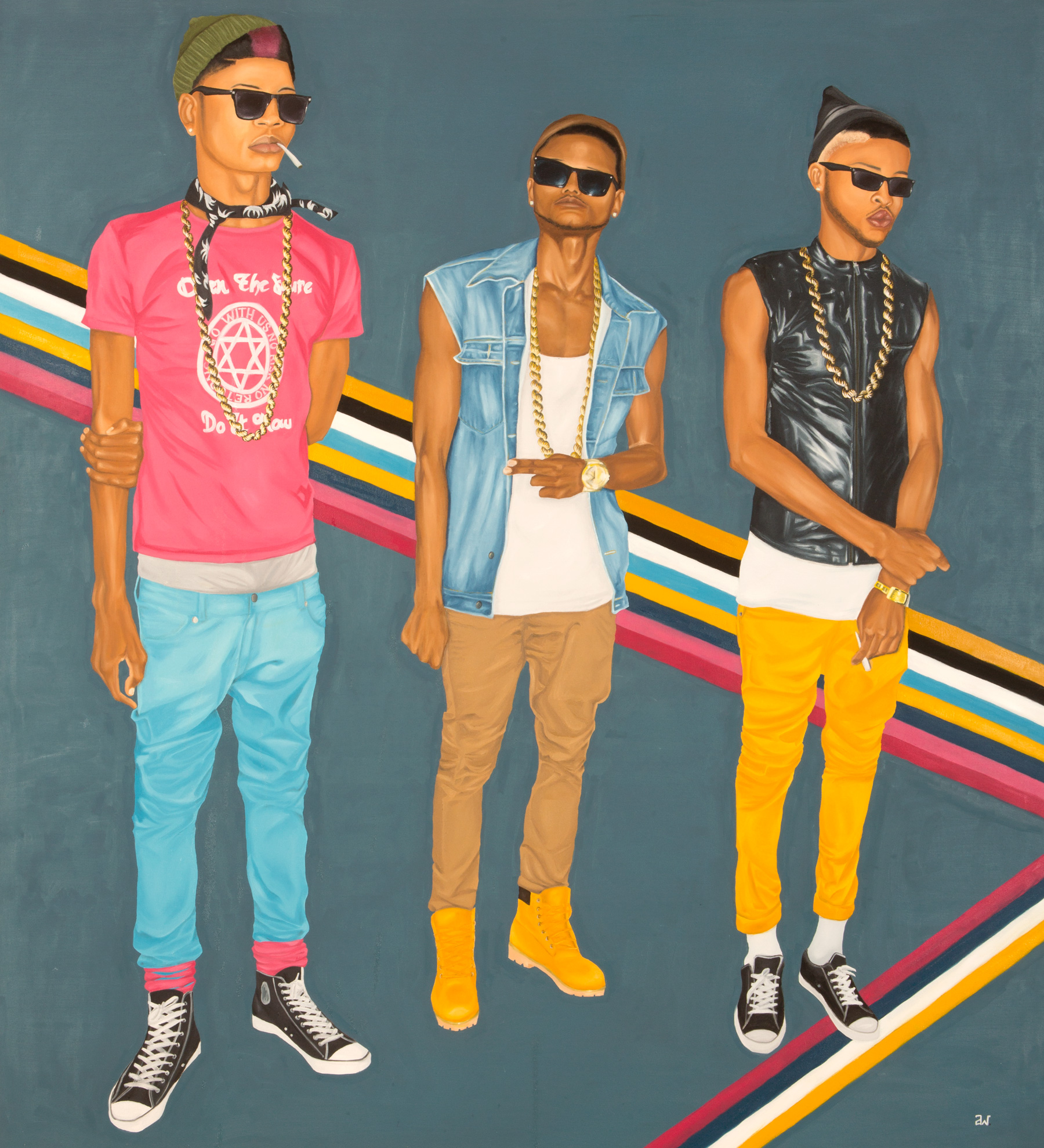 ANDRE WOOLERY
FREEDOM OF EXPRESSION - GENERALS, 2014
Oil Paint
Dimensions: 66" x 60"
---
PRICE FOR ORIGINAL
$1,000-$5,000
Fashion has always been a means of creating a statement of identity, class, political positioning and personal expression. In the Jamaican dancehall scene fashion is a way for those who participate to move from the shadows into the light. Being seen, photographed, admired, and envied is part of that transcendence. Despite the marginal lines drawn by society, dancehall style creates a new world of affirmation and existence.
In these large oil paintings there is no trace of the dancehall environment. The subjects dominate a moment in time through their style adorned only by their own curation of color. The collection is where the provocative, the fashion forward and the trendy come together to create an individual uniqueness that is a distinctly Jamaican aesthetic.
COLLECTOR'S CLUB SERVICES