Al Johnson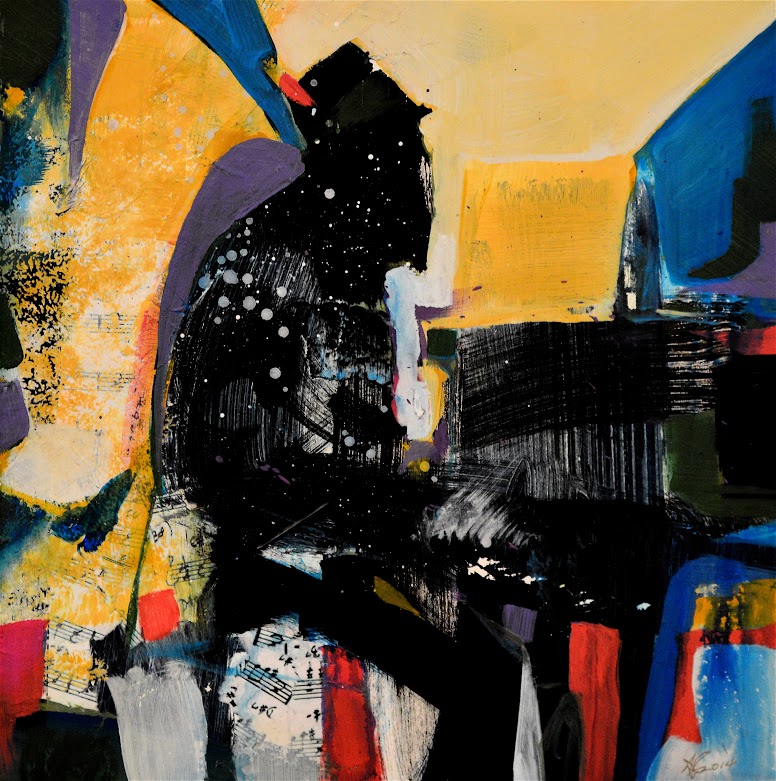 ARTIST BIO
Al Johnson, illustrator, fine artist, educator, and mentor has developed an artistic style that captures the classical, weaves it with the contemporary to create bodies of work that exemplifies his individual style. Spiritually connected to his work, his mix of color and shapes through abstract expressionism allows the viewer to interpret what they see and feel.
While formally trained in the techniques of the great masters, Mr. Johnson honed these skills, while attending famed institutions such as Pratt Institute, the Albert Pale School of Commercial Arts and the Arts Student League, constantly challenging the creative force within.
Mr. Johnson most recently exhibited at the Maison des Arts Gallery located LeBacares, France where his "New Yorkers" exhibition was widely received by the residents of the south of France. The 40+ paintings in this show will also be on tour in five major cities in France. His work has also been shown at the Tokyo Metropolitan Museum in Japan, the Guangzhou International Art Fair in China, countless galleries in New York and other major cities within the United States.
His scope of worked has crossed many boundaries including the creation of the original renderings of the Georgia Aquarium, the largest aquarium in the world. Chosen out of a nationwide search, Mr. Johnson's 5 by 7-foot oil on canvas commissioned portrait of Congresswoman Shirley Chisholm hangs in Brooklyn Borough Hall.
The Energy Tile Series commissioned by the YMCA for permanent installation created by Mr. Johnson remains to inspire reflecting the spirit of the movement. And, he has been listed as one of the top 100 in celebration of the Romare Bearden Centennial Celebration. Continually participating in events focused on the uplifting of a Nation, Mr. Johnson's original painting "The Arrivals" was presented at the LGBT Leadership Council of the Democratic National Conference to First Lady Mrs. Obama.
His unwavering self-identity and respect for the gift of art motivate him to give back to future artists through his unique teaching style designed by Al Johnson Art Studios.
His passion is to inspire.
You just viewed Al Johnson's Profile on Blck Prism. Keep exploring to find more Black art for sale from top artists creating Paintings, Photography, Sculpture, and Prints like Al Johnson.