Coby Kennedy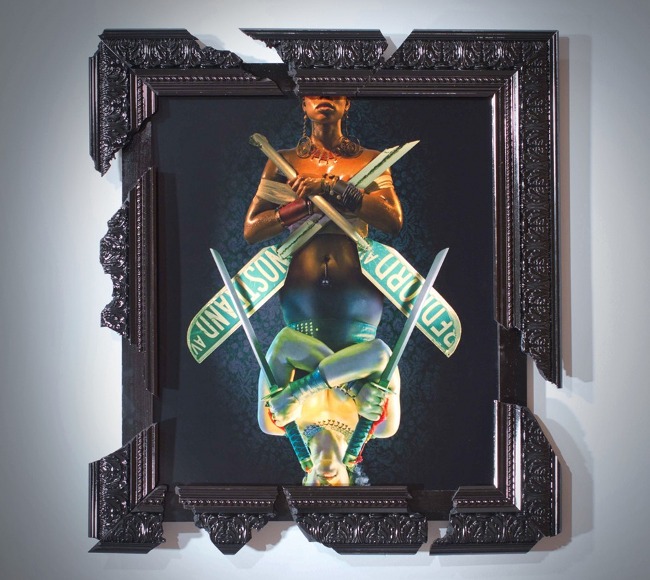 ARTIST BIO
Artist Coby Kennedy has found a city with a kindred spirit. If industrial design and fine arts ever collided geographically, it's in Detroit. As an industrial designer who turned his attention to the fine arts, Kennedy can see the massive machine dreams that drove the Motor City in designing the streets, the neighborhoods, the people.
"If there's one thing that has permeated every aspect of Detroit, it's space," says Kennedy. "Everything about the city and the culture here seems gargantuan. It's kind of like the essence of what Detroit became, or the essence of the ideas that industrialists had for the city. They were imagining something very, very big."
Kennedy can relate. Fresh off receiving his MFA from Columbia University in New York City earlier this year, the 39-year-old artist is accustomed to squeezing large scale artwork out of small NYC studio spaces. He describes his work often "bleeding out" into the hallways and classrooms of Columbia.
At Red Bull House of Art space is an asset, not an issue — and Kennedy is planning to take full advantage. Using mainly concrete, fiberglass and steel, Kennedy is hoping some of his pieces for the residency find their way into the public realm.
"It's not so much trying something new to go big," explains Kennedy, "but finally having the freedom to stay big and not shrink stuff down. I spend so much in New York City, I have to shrink down my work to a manageable size that matches the city."
Kennedy's multidisciplinary sculptures can feel like functional set pieces pulled from a movie set in a dystopian future that refused to learn lessons from its past. Cinematic and imposing in any medium, Kennedy can make his impact as equally felt on the canvas as via his assault rifle vending machines or New York street signs-turned-makeshift weaponry. There's contemporary commentary to parse from each piece for sure, but in the way that Kennedy's body of work is appointing a point system for actions today that will paint a grim future tomorrow.