Llanor Alleyne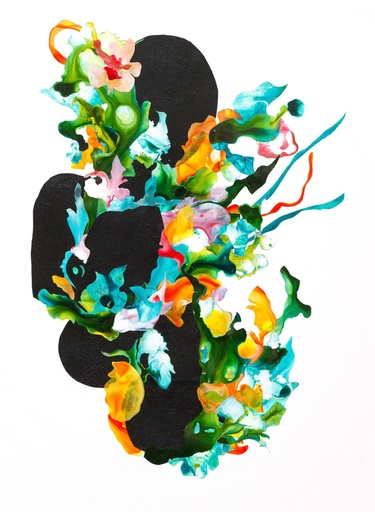 ARTIST BIO
Llanor Alleyne is a Barbados-born New York-raised mixed media artist currently living in St. Michael, Barbados. Exploring the transformation and transfiguration of female selfhood through the use of paint and photography, her work breaks away from the conventional demands of modern collage-making by using originally created abstract paintings on various materials, including mylar and paper, to examine female figurative presentation and the empathetic rapport women are often assumed to have with the natural world.
In 2016, Llanor's work was featured in the group show, Quaternary at Gallerie NuEdge in St. James, Barbados, from July 2, 2016 to September 2. Her first solo show, Written in the Body, was mounted at the Frame & Art Co., in Jackson, Barbados, in October 2016.
You just viewed Llanor Alleyne's Profile on Blck Prism. Keep exploring to find more Black art for sale from top artists creating Paintings, Photography, Sculpture, and Prints like Llanor Alleyne.