Blind Date x Black Art - Did Art Make a Love Connection? Amy x Craig
Welcome to Blck Prism's ART LOVERS, a dating experience where we put two single people together to connect over art and dinner. The next day we caught up with each of them to find out if there was love connection.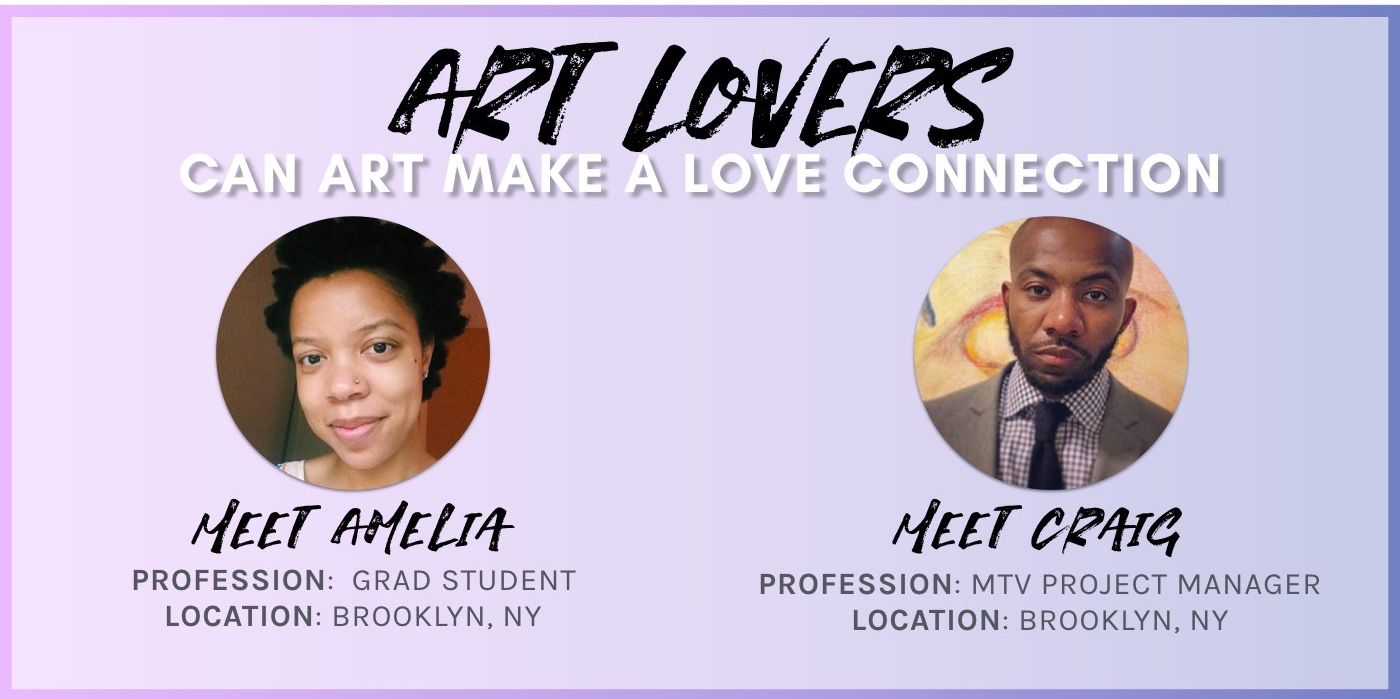 PART 1 - ART SHOW REVIEW
AMELIA: I read a brief overview of the show and was interested in the fantasy coffins. I was a little disappointed with the limited amount of coffins. The coffin was in the center and surrounded by other artwork on the walls. It was unclear how everything came together. I like to view art first and then read to learn more about its intention. There was little context provided and some pieces didn't even have any information. It was exciting to see Kerry James Marshall work because I recently got to see his work in another show. His work is dope. In general is seems like galleries need to strike a balance of being aesthetically driven and providing more information.
CRAIG: The coffin was in front and that kicked off the experience. The different pieces didn't seem to have a connection...religious, portraiture, photography. Some artwork didn't have names. We both stopped at a saturated photograph of Jesus on the cross but there was broken glass so you couldn't see the face...it was striking. There was also portraiture of a Black man with a thick beard and renaissance clothes. The way the artist painted Black hair was exceptional. His wardrobe done in cross hatch style was really dope.
PART 2 - LET'S TALK ABOUT THE DATE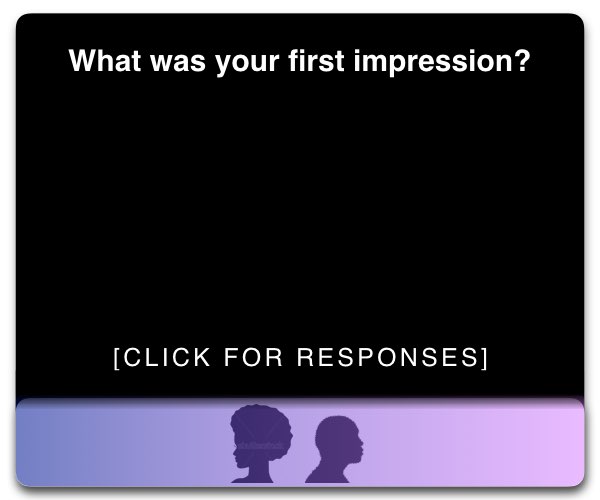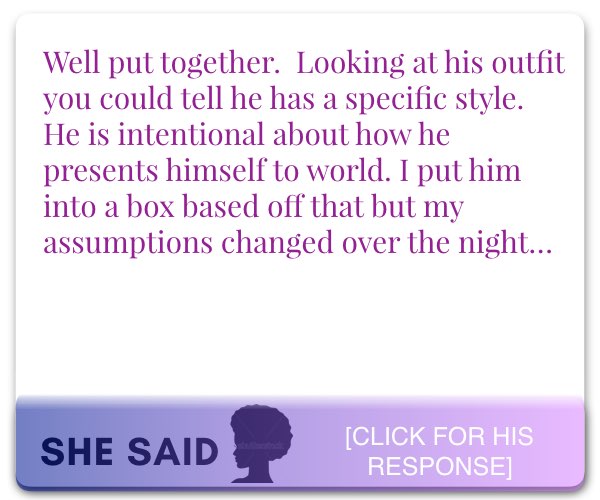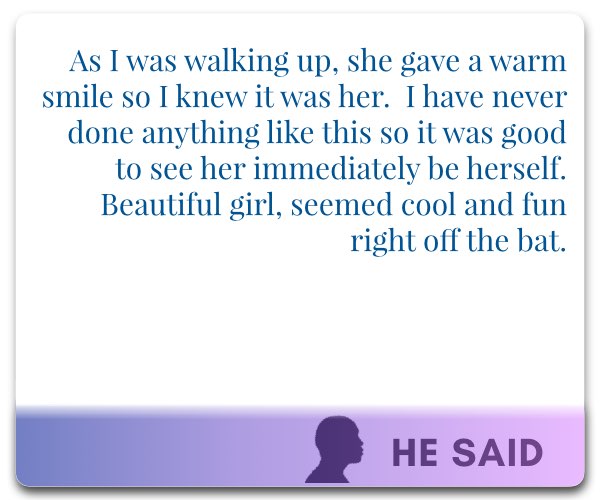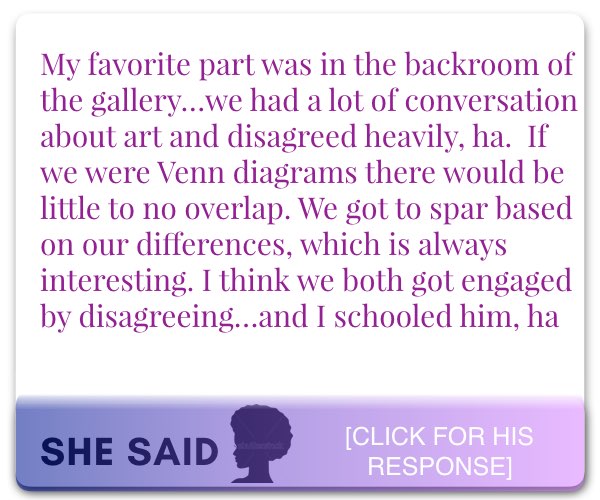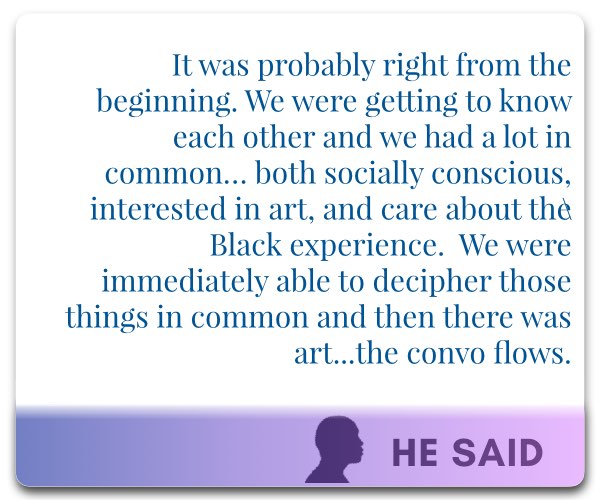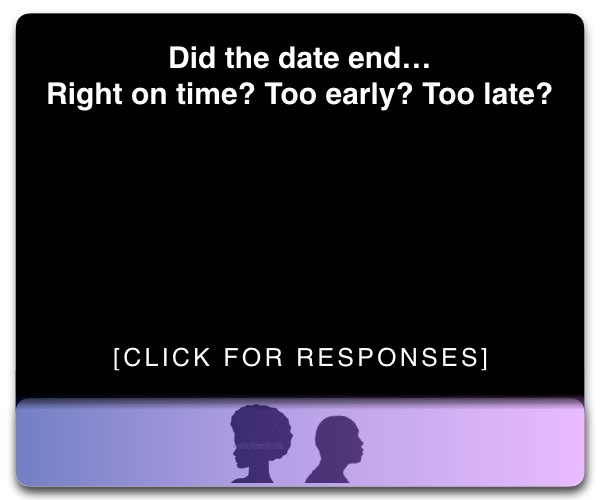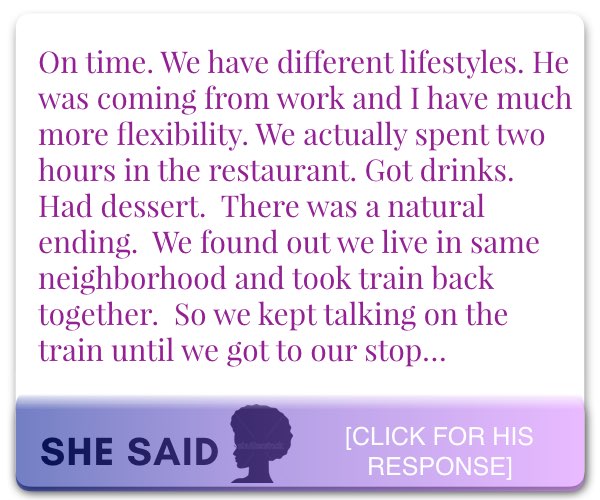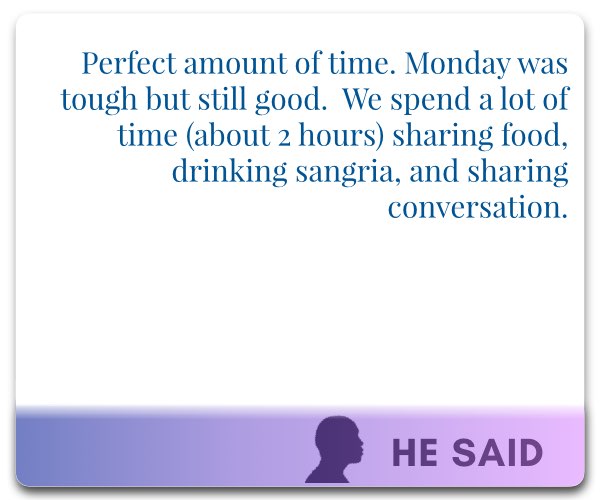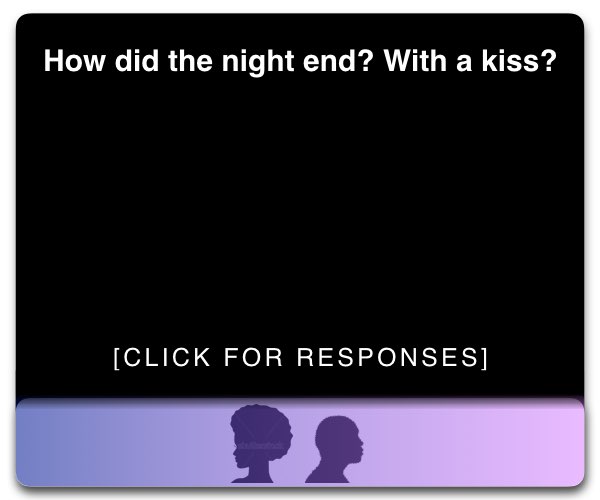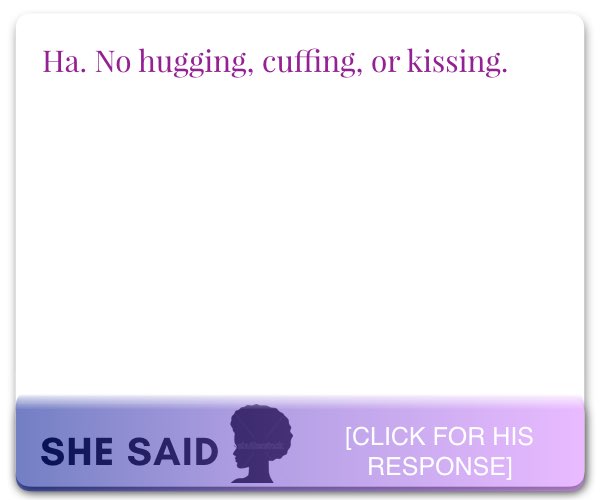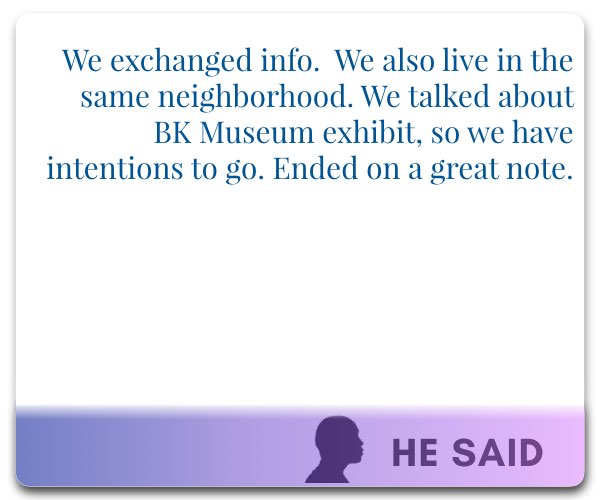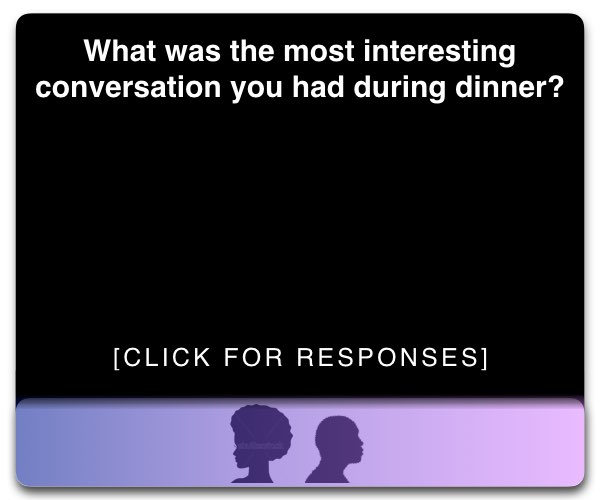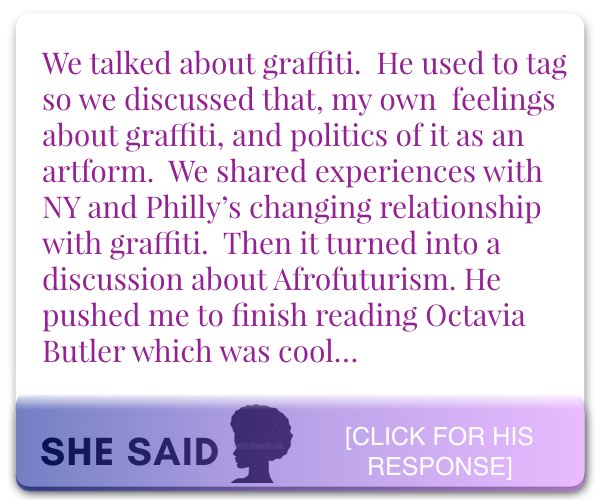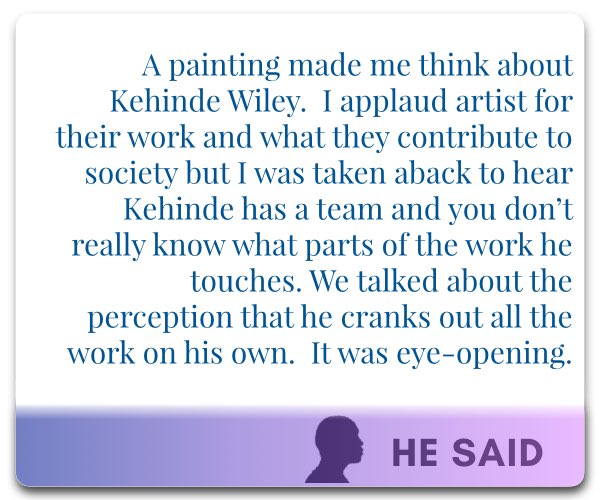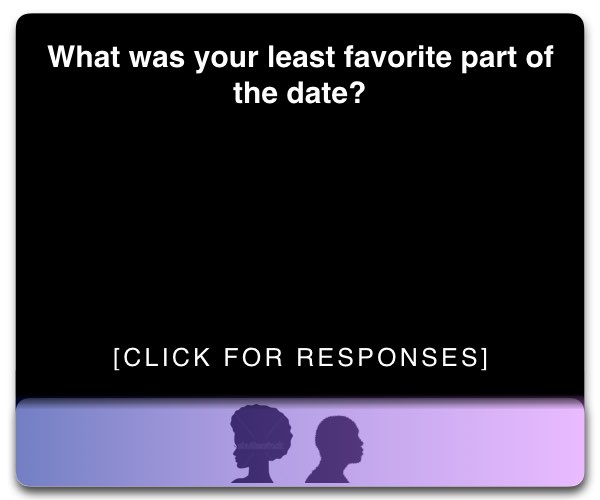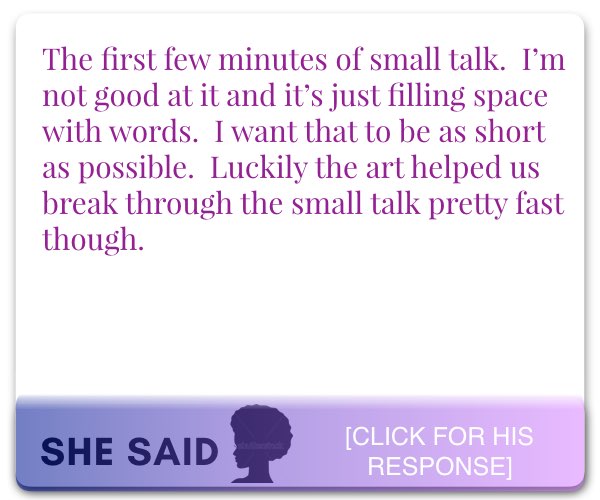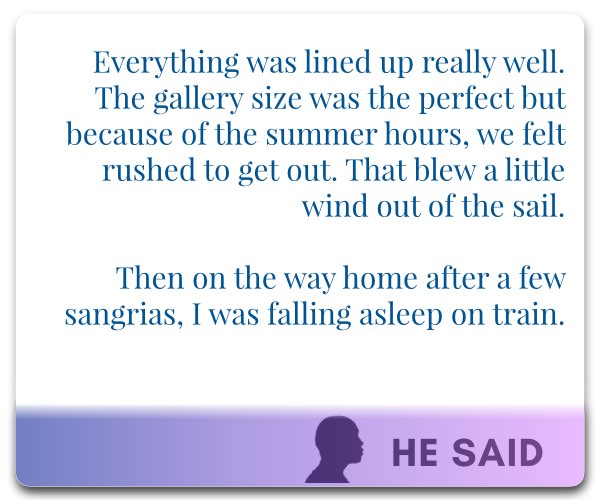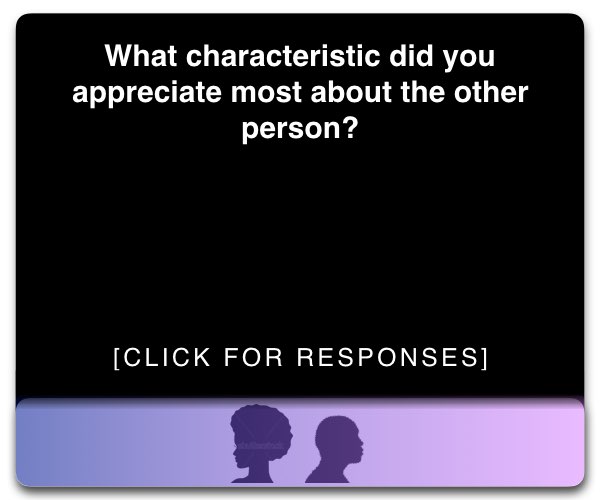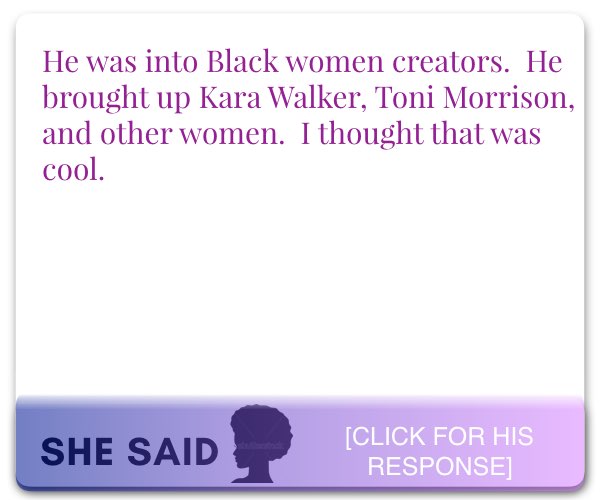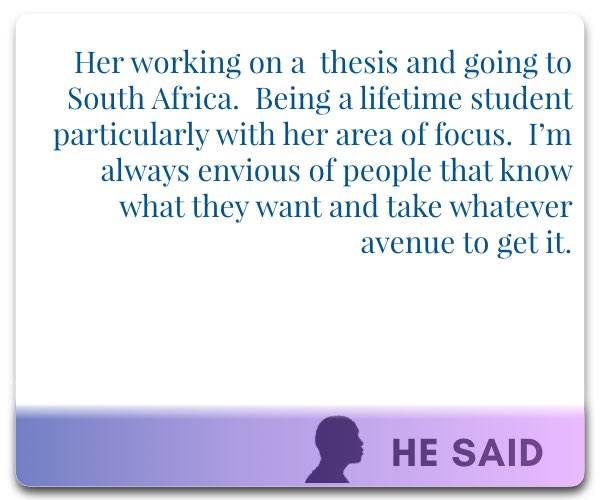 PART 3 - THE FINAL VERDICT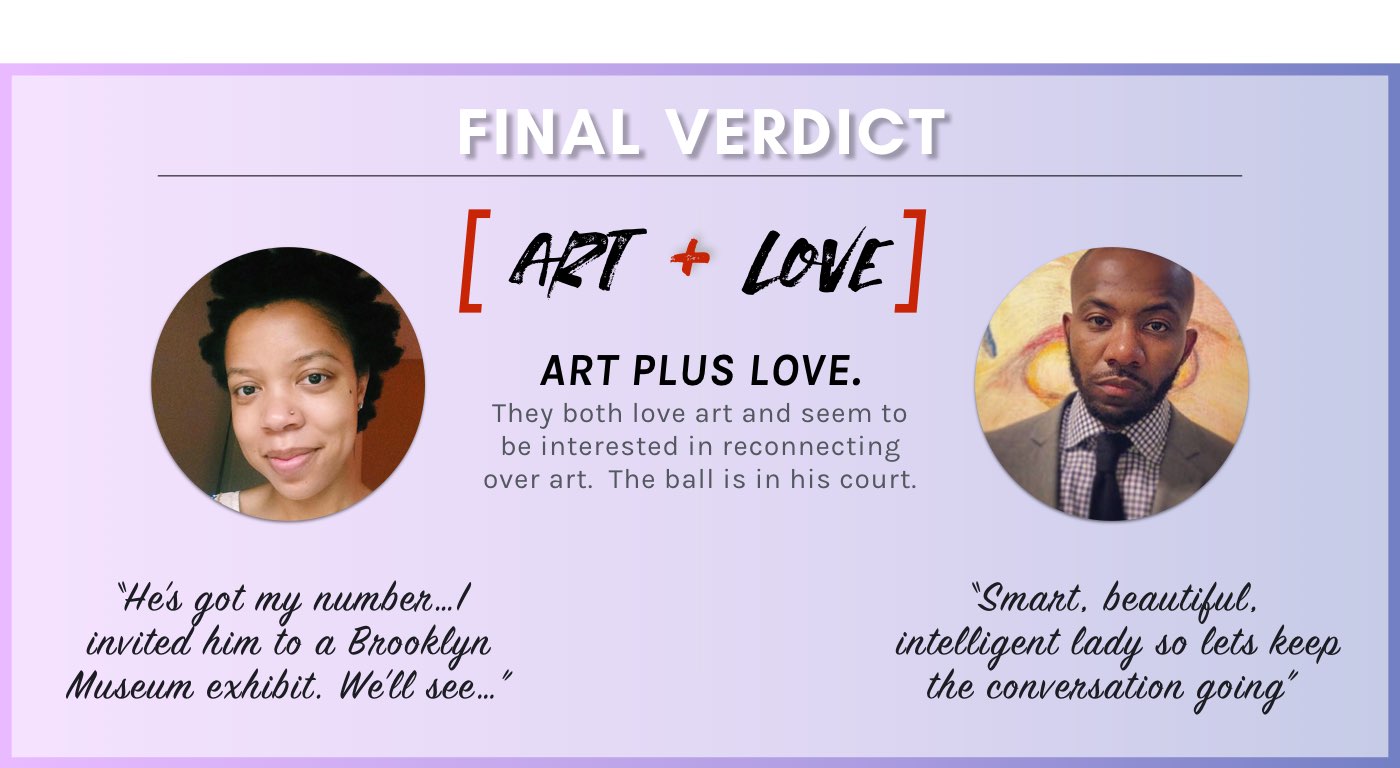 Parting words from Amelia:
"People have more layers than you perceive. Just like art."
Are you single? Interested in going on an Art Lovers date?
SIGN UP BELOW